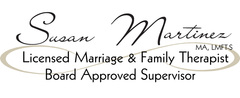 Counseling & Therapy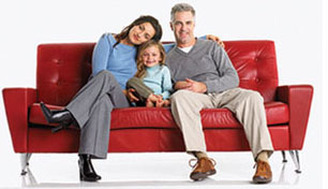 Would you like to feel better emotionally or improve a relationship? Are you stressed? Anxious? Depressed? Feeling unsupported? Feeling overwhelmed? Are you ready to get help?
At times, most of us need someone who listens-really listens, understands, and can provide guidance to help us. As a therapist, I can help you for a wide range of relationship, emotional, behavioral, and mental health issues. I provide counseling in a private, safe, calm, nonjudgmental atmosphere. I am an experienced licensed therapist and a board approved supervisor for interns and associate therapists.
LMFT's are known as the Family Friendly Therapists. We have the standard training and experience in individual psychotherapy that other therapists do and we have additional specialized training and experience in relationship issues. We are required to have a Bachelor's degree, and a Master's degree, pass a national MFT exam, complete a counseling practicum/internship, followed up with an additional minimum of 2 years /3,000 hours of post master's supervised counseling experience, and LMFT's are the only type of therapist required to have 750 of those hours specifically counseling couples and families.
Mental health is similar to physical health in that when there is an injury or illness, therapy can help and heal. Counselors and Therapists can help when there are relationship problems. Healthy relationships are an important factor in health and wellness. Since each person and family is unique, psychotherapy sessions will be customized to fit your needs. In counseling and therapy sessions, I will work with you to help you feel better and improve your relationships.
My Counseling office is in Colleyville, near Bedford, Hurst, Euless, North Richland Hills, Keller, Southlake, Grapevine.
Counseling Services provided by Susan Martinez, MA, LMFT Supervisor include:
Individual Adult therapy for Men and Women (depression, anxiety, stress, relationship issues)
Maternal mental health (postpartum, pregnancy, infertility)
Clinical Supervision
Prepare/Enrich Certification
Pre-marital Counseling
Couples Counseling
Parent Counseling
Services provided by Bond Buchanan, LMFT Associate include evening and weekend counseling appointments. Please contact her directly at 903-746-4681. Private pay only, no insurance.
Counseling services include:
Individual, Couples, Families, Marriage, Pre-Marital. Teens, Adults.
Depression, Anxiety, Stress, Communication, Conflict, Grief, Trauma.
Pre-Marital Counseling
---
Services
In the News