Psychotherapy and Counseling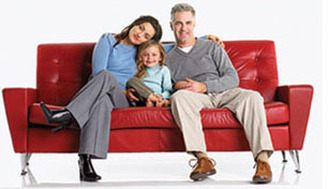 Are you stressed? Anxious? Depressed? Tired of tension and arguing with your spouse? Feeling overwhelmed as a parent? Experiencing the baby blues? Struggling with infertility or postpartum depression? Are you concerned about family or parenting problems? Have you experienced a loss or trauma? Are you ready to get help from a therapist or counselor?

At times, most of us need someone who listens-really listens, understands, and can provide guidance to help us. As a Licensed Marriage and Family Therapist in Colleyville, Susan Martinez helps those who are seeking therapy and counseling for a wide range of relationship, emotional, behavioral, and mental health issues. She provides counseling in a private, safe, calm, nonjudgmental atmosphere. Susan is an experienced licensed therapist and a board approved supervisor for interns and associate therapists.

Mental health is similar to physical health in that when there is an injury or illness, therapy can help and heal. Counselors can help when there are relationship problems. Healthy relationships are an important factor in health and wellness. Since each person and family is unique, psychotherapy sessions will be customized to fit your needs. In counseling and therapy sessions, Susan will work with you to help you feel better and improve your relationships.

---
Services
Stress, Anxiety, Depression
Relationship Issues
Parenting
Postpartum Depression/Anxiety/OCD
Pregnancy/Infertility/Miscarriage
In the News