Especially for New Parents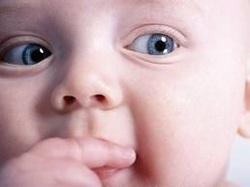 The
Postpartu
m
period and childbearing years are full of change and can be a challenging stage in the family life cycle. Each stage of development brings new joys and challenges to parenting! Susan has two children of her own and understands the roller coaster ride of parenting. You can not only survive parenthood, you can thrive in it. Postpartum counseling helps new moms and dads experiencing depression and/or anxiety in response to the big changes that come with motherhood and fatherhood.
Licensed Marriage and Family Therapists are known as "The Family Friendly Mental Health Professionals" and are specially trained to promote healthy attachment, relationships, and behavior.
New parents often find they are having difficulty calming their colicky baby or are confused about conflicting advice from books, family, and friends. Marriage problems are often magnified during the perinatal period and throughout the childbearing years. New mothers sometimes experience the baby blues or postpartum depression or anxiety. Postpartum counseling is designed to promote attachment with your child and prevent or treat postpartum
depression for mothers of infants during early years.
As a Licensed Marriage and
Fa
m
ily Therapist
, Attachment Parenting Professional, and a
Certified Happiest Baby Educator
who has specialized education and experience with postpartum adjustment issues and early childhood development, Susan is well qualified to help new families with both the relationship and emotional issues as well as provide practical help with parenting issues. This helps to prevent and treat postpartum depression, anxiety, marital distress, and promote secure attachment and bonding.
Babies and partners welcome.
In the News:
Marriage and Family Therapist Helps Expectant and New Parents

"Smile, breathe and go slowly."
― Thích Nhất Hạnh
Susan Martinez, MA, LMFT-S
609 Cheek-Sparger Rd. Suite 104 Colleyville, TX 76034
Serving the DFW mid-cities area: Colleyville, Southlake, Grapevine, Hurst, Euless, Bedford, Keller. ​