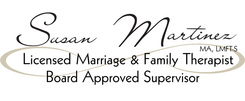 Prepare/Enrich Couples Counseling Program Certification


Date: Friday April 21st, 2017
Location:
5004 Thompson Terrace
Conference Room
Colleyville, Texas 76034
Time: 9:00am-3:00pm
Cost: $195
. CE's available for $25 paid for separately from registration fee, by credit card, on order form provided at the workshop.
Lunch on your own, restaurants nearby or bring your lunch. There is a full kitchen with a microwave and fridge.
Coffee, snacks, and water will be served.
Improve assessment, treatment planning, and intervention skills for couples counseling.
This one day seminar will train and certify clergy and mental health professionals to become Facilitators for the Prepare Enrich custom inventories for premarital, couples, and marriage counseling. All levels of practice are eligible for certification, including interns and associates. You'll learn how to:
Administer the online assessment
Interpret the results
Provide useful feedback to couples
Guide couples exercises
Teach relationship skills
Work more effectively with couples
With Prepare/Enrich you'll help engaged couples prepare for marriage and married or committed couples enrich their relationship:
Identify strength and growth areas for the relationship
Resolve conflicts and reduce stress
Strengthen communication skills
Explore personality traits
Comfortably discuss financial issues
Share family backgrounds and explore family of origin issues
Establish personal, couple, and family goals
A Resource Kit is included with the cost of the seminar. The Kit includes a:
Resource Guide - a reference for the workshop and materials
Sample Reports - to see an assessment once it is completed
Couples Workbook - includes feedback exercises to use with couples
Two Training DVD's - sample couple exercises and the entire workshop to review
Facilitator's Manual on CD - background on Prepare Enrich's scientific foundation, administration, and application
Complimentary Scoring of an Assessment for a couple